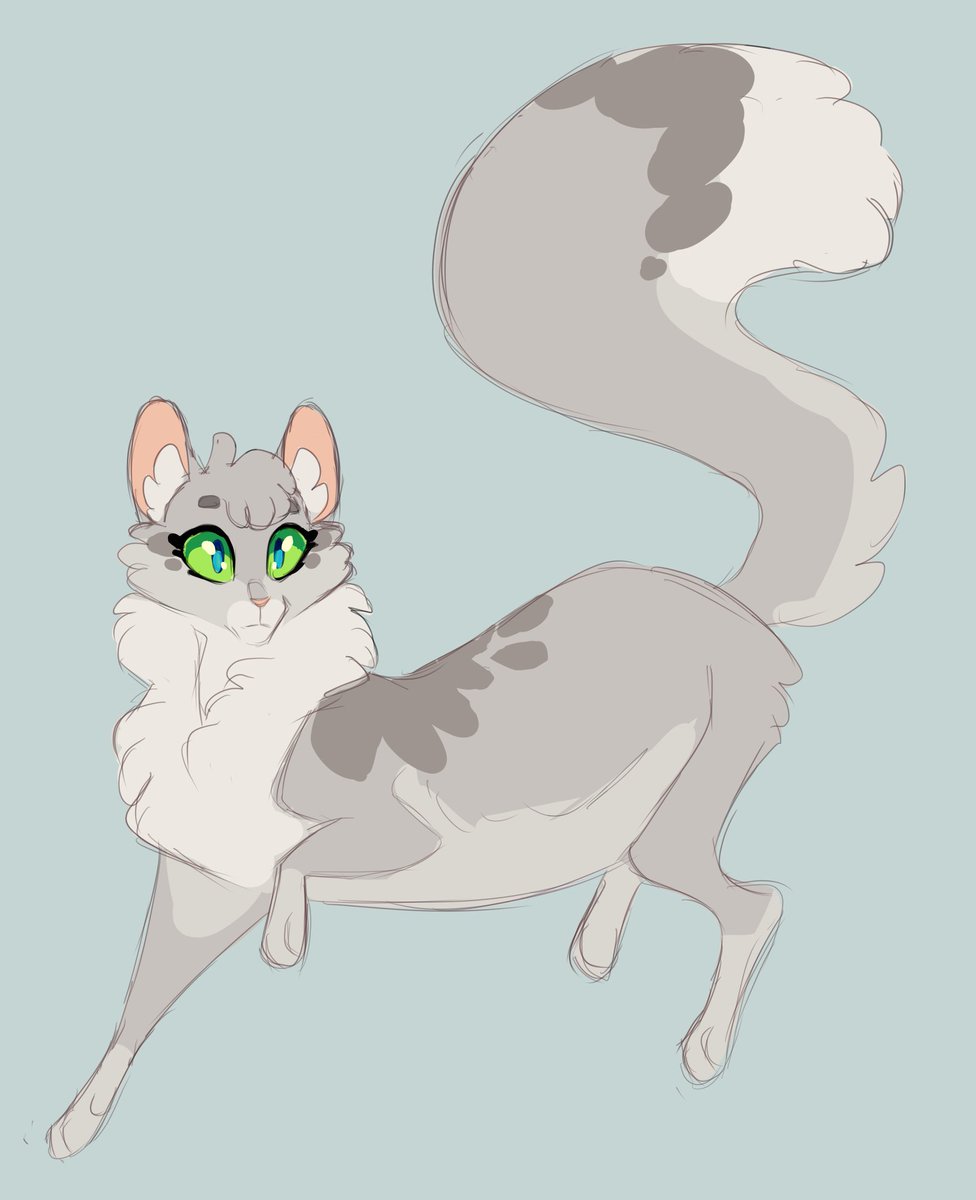 This article has spoilers on Dovewing, from Omen Of The Stars to the current series: The Broken Code.
I said as an example that I would write about Dovewing and my opinion on her, so, I kind of have to now.
In the Omen Of The Stars, Dovewing was a good character when you first start reading. She is just trying to do her best in train and all that… blah blah blah…. She is kind, and her plot is fine, so is the character development but when she fights with poor Ivypool (paw), I just feel bad for Ivypool. Ivypool is awesome.
Then she falls in love with Tigerheart and things get bad. She then has conflict between her clan and Tigerheart. Should she stay with Tigerheart? Or stay with her clan? Well, after the Great Battle, she decided to go to ShadowClan with Tigerheart, but she went after her kits were born, which must of been hard! I kinda feel bad, she had to leave her clan she lived in for her whole life. Like, really? Did she think that was good for her? She must have. In my opinion, ShadowClan Dovewing is better.
She's so kind to her kits. When the "prophecy" says she has to atone for breaking the warrior code, she decides, if it has to be done, then she will do it for the good of her clan. Lots of cats were dying, and some cats suspected that it was because the clan cat's of the "prophecy" weren't atoning.
After lots of thought and arguments about her going, Dovewing finally leaves, but was called back after lots of wandering.
Another hard thing was when she left with Tigerheart out of the clans and when they met Spiresight. They had to do leave at the time when ShadowClan was in need of a strong healthy and supported leader.
Dovewings parents: Whitewing and Birchfall.
Siblings: Ivypool
Mate: Tigerstar (2)
Kits: Pouncestep, Lightleap and Shadowsight.
Mentor: Lionblaze
Current clan: ShadowClan
Postion: Warrior
I don't know much about what happened then(Sorry!) because I haven't yet read Tigerheart's Shadow, but I am looking forward to reading it!
I will edit this post after I read Tigerheart's Shadow.
I hope you enjoyed my post about Dovewing!